Villa One
GROUND FLOOR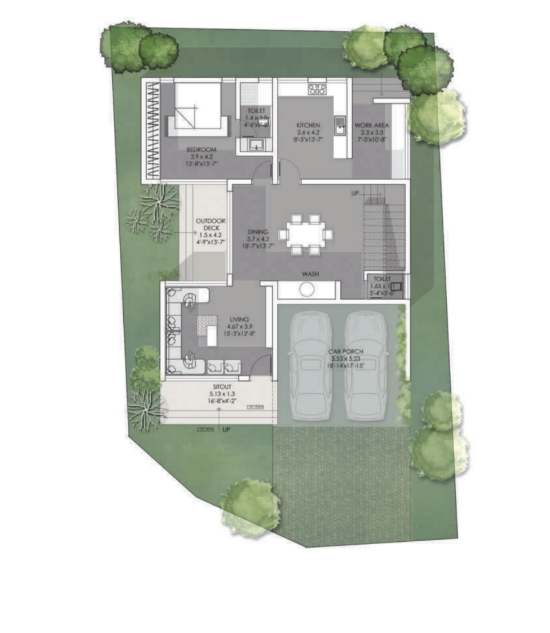 Villa Two
Ground Floor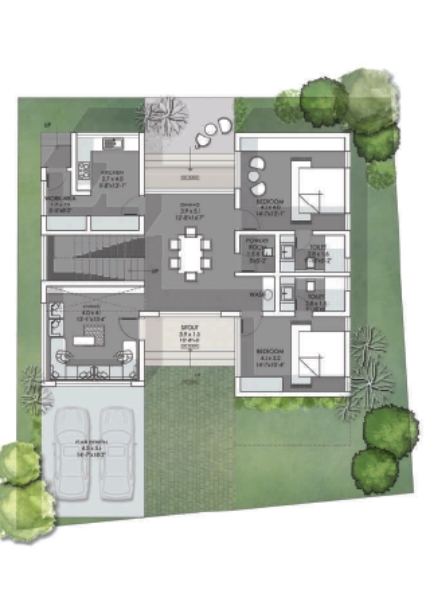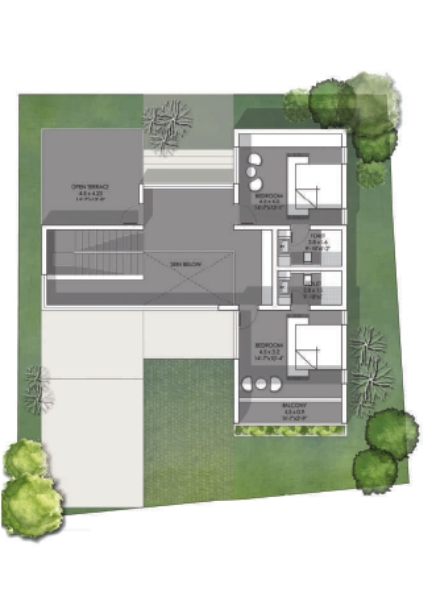 Villa Three
Ground Floor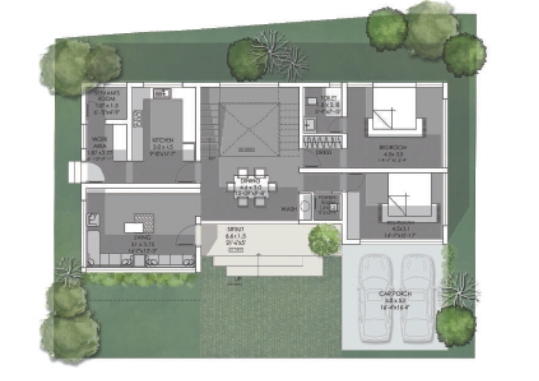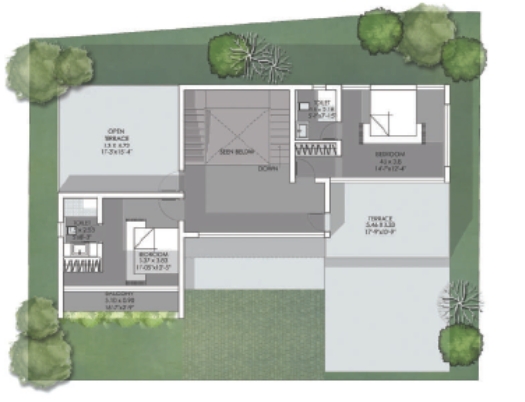 SPECIFICATIONS
Cement
All above mentioned works are done with cement from ACC, AMBUJA, RAMCO or similar companies. M sand is used for all types of cement works.
Electrical & Plumbing
PVC conduits are of mark wires: ie. V-Guard or similar kind. Switches are of Legrand, Crabtree or similar make. Fittings like Fan, Tube, Bulb, Bell etc. will be provided by the customer.
Doors & Windows
Front door is made of teak wood. Thickness of the wood is 5"*3" size (cutting, plaining and finishing will lose from actual size spelled above after finishing the job).
Foundation
Random rubble masonry in dry pack, width up to 60 cm and height up to 60 cm for foundation in cement mortar 1:8 for basement RCC belt will be provided over the basement in thickness 12 cm, RCC 1:4:8 using 20 mm broken stones
SERVICES
With an eye for detail for space and design, we create unique homes that transform your home.