Affordable Homes Designed to Perfection
Affordable Homes Designed to Perfection
Caletal Developers has always come up with living spaces that can create differences in lifestyles. With 20 years of experience in the field of construction, we all set to gift homes that suit the taste and budget of every home seeker under the sun. We have artistic engineers, passionate architects, experienced supervisors and expert labours to build new milestones with every new project we add under our name. We take a lot of things under consideration before we undertake a project because we do not just aim to built homes, we create landmarks. We use the best quality materials and strictly follow industrial standards to gift our customer's maximum values on their investment. Caletal Developers brings affordable housing to the forefront.
Amenities
With homes coming to less than 60 lakhs, we provide premium amenities and features. When it comes to amenities, Caletal always strives to offer the best environment for our clients. Cyan is connected to all the essential facilities to give you a refreshing lifestyle. Be it wide inner roads, an extensive garden, a club house, jogging area, 24×7 security or recreational facilities, Caletal has it all covered.

Green Architecture
In addition to this, we provide one of a kind utilitarian features. Our concept of garden to every home is introduced to ensure every home has at least one tree. With maximum lush green area of over 40% in the homes, Caletal Developers aims to reduce the carbon footprint. Our eco-friendly project creates energy efficient, sustainable homes.
At Cyan, serene living spaces are closely integrated with nature. Inspired by the natural ecosystem, Cyan's botanists have carefully selected an assortment of indigenous plants. The flowering trees and shrubs thrive in Kerala's climate, add beauty to the landscape and preserve our natural heritage.
After extensive research and experimentation, Cyan's team of ecological designers have proposed vertical gardening. Wall-mounted vertical landscaping is attached to a wall. It is fully equipped to retain the ecological diversity of various plants. Right from indigenous trees and plants to building orientation, Cyan's architecture is adapted to Kerala's climate.
Rainwater Harvesting
Climate change is real. And we act positively towards it. Through rainwater harvesting, we plan to do as much as we can for the planet – to sustain our future. In our home design, rainwater collected in the rooftop will get transferred to the percolation pits within the villas. Rainwater which falls on the roads and terraces is collected in percolation pits. Slope of the road towards the pits maximizes water collection and conservation. Our roads in the project are constructed with percolation pits and the road slopes a little towards the pits. This way, we try to stabilize the underground water within the area and every resident of Caletal Cyan does his part.
Energy Efficient Homes
This aspect of green energy is part of the Caletal's broader vision of popularising green development. Through an eye for detail and the power of impeccable design, Caletal is able to uphold its belief of green living at an affordable price. These solar powered houses come at a jaw-dropping price which starts at 47 lakh rupees. Our budget-friendly villas mean residents do not have to compro­mise on quality for price.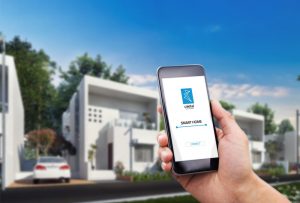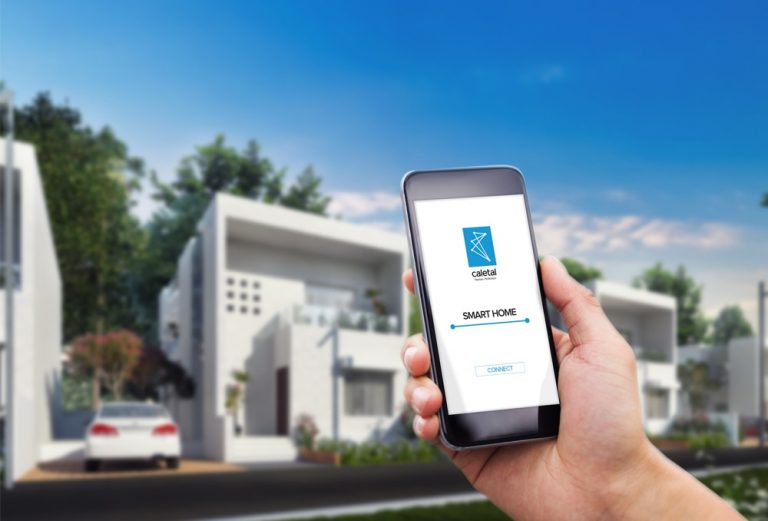 Smart Homes
Bringing to you the age of the IoT, Caletal's smartphone app simplifies home automation. it's now possible to control things like your fan, A/C, lighting and even security systems from anywhere with just the touch of a screen.
Caletal's premium features empower your living. Branded budgeted homes marks the milestone by providing amenities at affordable quotes. Certainly, homes designed with passion and perfection.
---