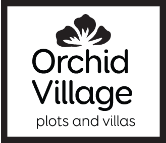 Empower Your Living.
Blessed with pleasant climatic condition, sprawling plantations, green paddy fields, Cheruthuruthi is truly a tourist's paradise. Situated on the banks of Kerala's second largest river Bharthapuzha, Cheruthuruthi is known all over the world for its strong connection with the tradition of Kerala. Our efforts to blend human life with nature and centuries old traditions are likely to come true with our new project, Orchid Village. The paradise of artists, Kerala Kalamandalam is just 1.5 KM away from our project. The river Bharthapuzha flows within 3 KM of the project. In short, this is the place where tradition meets modern lifestyles. Many traditional Ayurvedic resorts and treatment centers are at walk able distance from the area. You can enjoy various kinds of body massages and traditional ayurvedic treatments to get freedom from numerous chronic diseases.
We have accommodated both budgeted and luxurious villas in our project to suit a broad range of investments. You get to witness the architectural perfection featured with top quality materials. The entire project is built on a 400 cent landscape connected to all necessary facilities needed for a smooth lifestyle. Club house, badminton court, halfbasket ball court, jogging area etc are some of the common amenities facilitated in Orchid Village. 8 meter and 7 meter wide roads are laid to let you drive comfortably to your dream home. Solar street lights have been installed all around Orchid Village, especially in the children play area to let your little one enjoy his playful life to the fullest. Along with facilitating modern amenities, Caletal Developers have put great emphasis on maintaining greenery in the area. Beautiful shady trees can be seen all over Orchid Village with well placed benches where you can spend your evenings watching several kinds of migratory birds like waterfowls, cuckoo, teals etc. Evenings in Cheruthuruthi are very special, no matter how many times you have enjoyed dusks here. A walk through the banks of Bharthapuzha during the sunset can erase all sorts of stress out of your minds.
Orchid Village
Caletal Developers brings to you eco-friendly homes in the heart of Cheruthuruthi. Here are affordable villas that blend human life with nature and tradition in this paradise of artists.
Location : Cheruthuruthi, Thrissur
Project Type : Villas
Permit Number : TP1-TBA(18917)/2015,19/06/2015
Project Status : Ongoing
Number of villas : 30
Submit Enquiry
SERVICES
With an eye for detail for space and design, we create unique homes that transform your home.